Mobile Streaming
Coming soon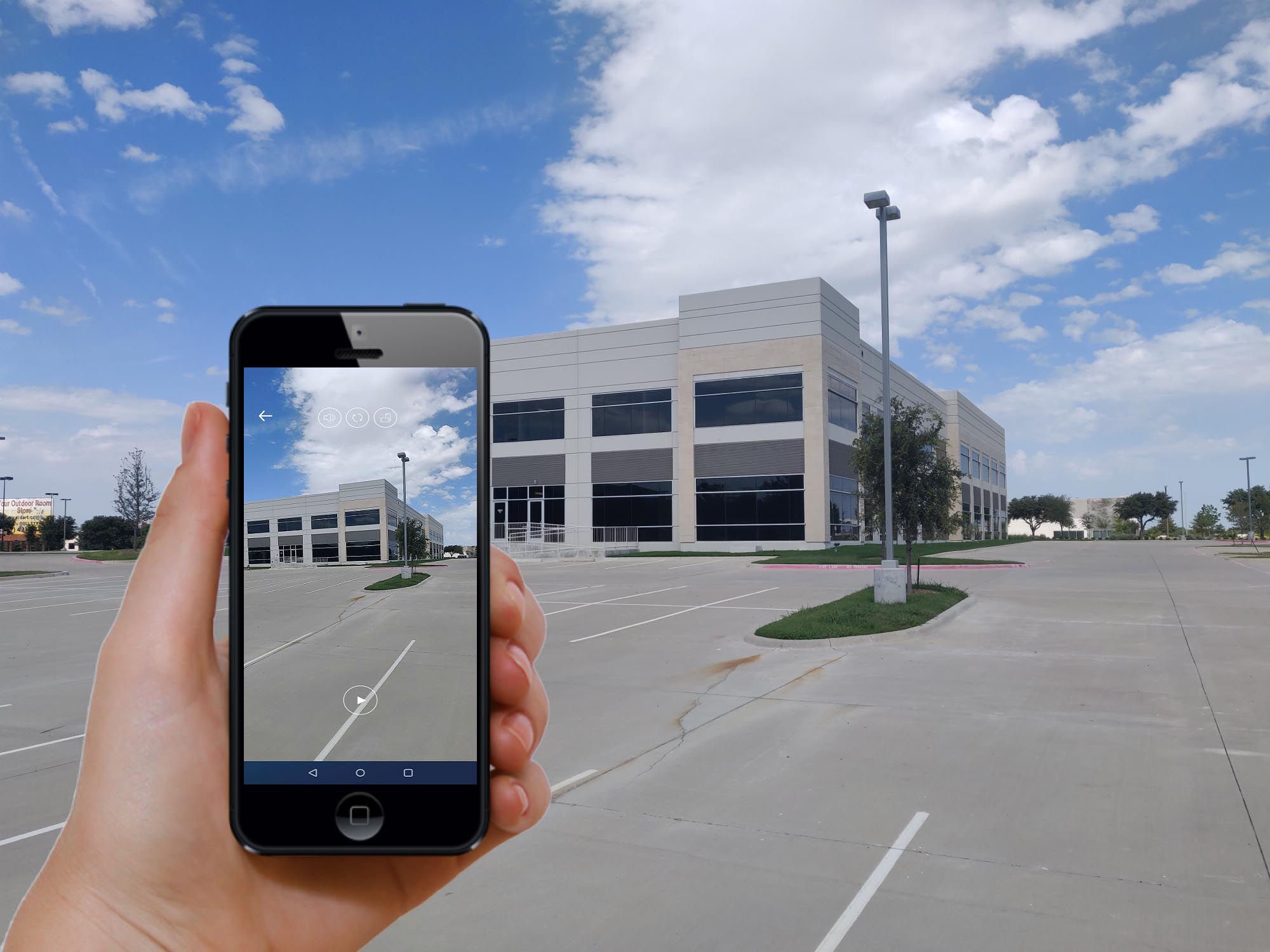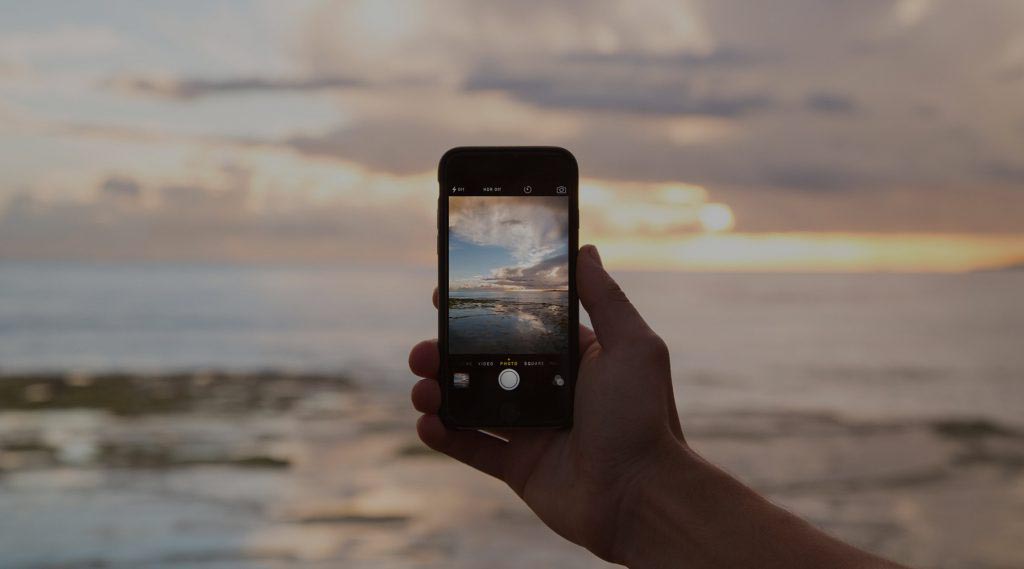 Turn your Cell Phone or Tablet into a Security Camera
Provide Mobility and Real-Time Security Recording from a iOS or Android Device
Open the BLUE MONITOR Application on your smart phone or tablet and login to your BLUE MONITOR Cloud account.
Press the Center Camera Icon on the Home Page of your Smart Application to Open your Mobile Streamer
Your Cloud Account will Auto-Sync to your iOS or Android Application based on the Credentials used to login to the Mobile Application
In your Cloud Account you will have a Thumbnail Named "Mobile Camera" that is assigned to your iOS or Android Device via user credentials(use same sign in to the Web as to the smart application).
Attach a Monthly Service Plan to your Mobile Camera using the Web Dashboard. You will be able to use the same Monthly Plans as the traditional Physical Cameras. These are found under the Services Page – Service Plans
Mobility – Perfect Solution for Team Members on the move. Capture Video in any location and stream over your Cell Phone LTE or WiFi connection.
Easily Shareable – Share Video Recordings to Authorized Users directly from your UNIVERGE BLUE MONITOR Account (Archive Page)
Immediate Results – Allow users to see Live Video Streamed from your Device to the UNIVERGE BLUE MONITOR Dashboard
Global Reach – Start Steaming Video anywhere your Device has Cell (LTE) or WiFi connection
Ensured Delivery – The BLUE MONITOR App will securely connect to your Personal UNIVERGE BLUE MONITOR Cloud Account
No Limitation – Record Video on Demand or as long as you want. UNIVERGE BLUE MONITOR will Record it all
Private Recording – Due to sensitivity of Security Recordings, Social Media is not where you want to share business sensitive video. Secure your Video in your UNIVERGE BLUE MONITOR cloud account.
Who Can Use
Mobile Streaming can be used in areas where traditional Security Cameras are not located or you have needs for immediate Real-Time Viewing & Secure Recording
Security – Record Video as Security patrols remote areas or personal interventions with employees or intruders
Facilities – Allow Building Facilities members to record Video of Work in Progress, Issues or Work Validation
Teachers – Give Staff the ability quickly record events and store them privately in a secure account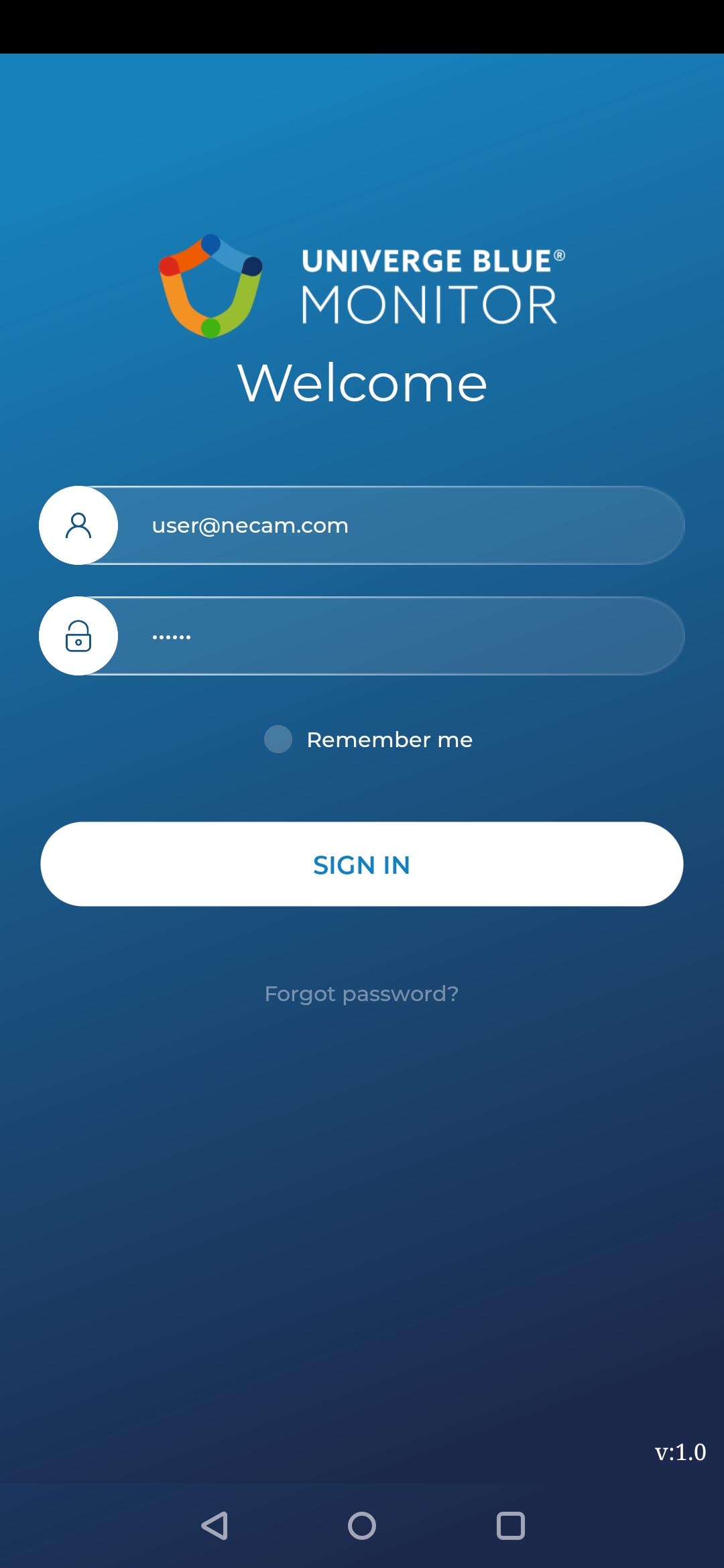 Login to your mobile iOS or Android Application
Use the same credentials that are used for your Web Dashboard Login to UNIVERGE BLUE MONITOR
User Name will be an Email Address
Password you will setup when you receive an invite email from your Dealer or Creating a new account from the Web Login Home Page
When you login successfully to the Application – your login credentials will automatically associate your Mobile Streaming application to your UNITVER BLUE MONITOR Cloud Account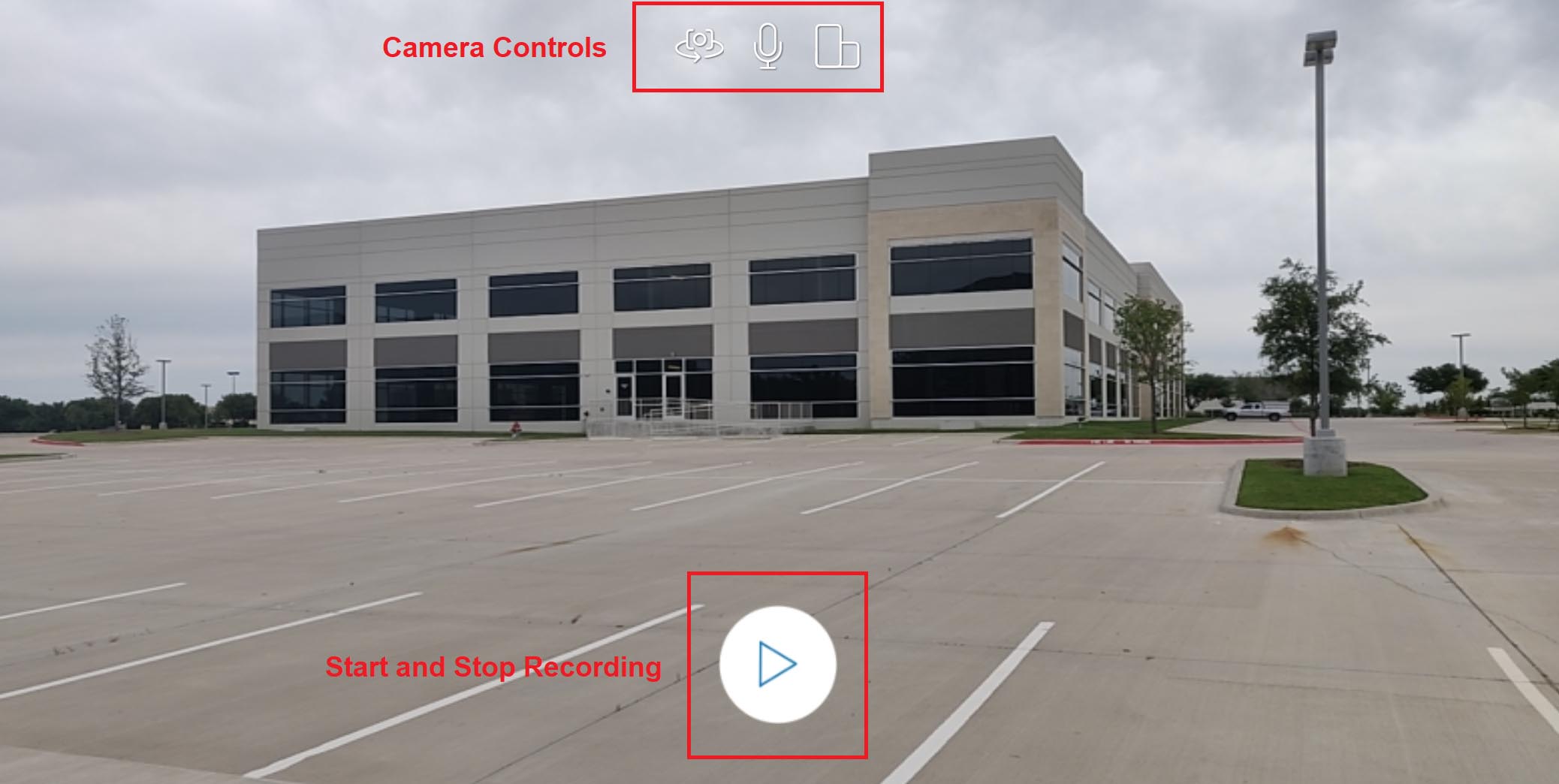 Camera Controls
Orientation – Recording format in Landscape/Portrait
Audio – Your Cell Phone Mic (On or Off)
Cameras – Toggle between the Front or Back Cell Phone Camera
Start & Stop – This will start or stop the streaming and recording of video to your Cloud Account
View from the Web Dashboard or Phone Application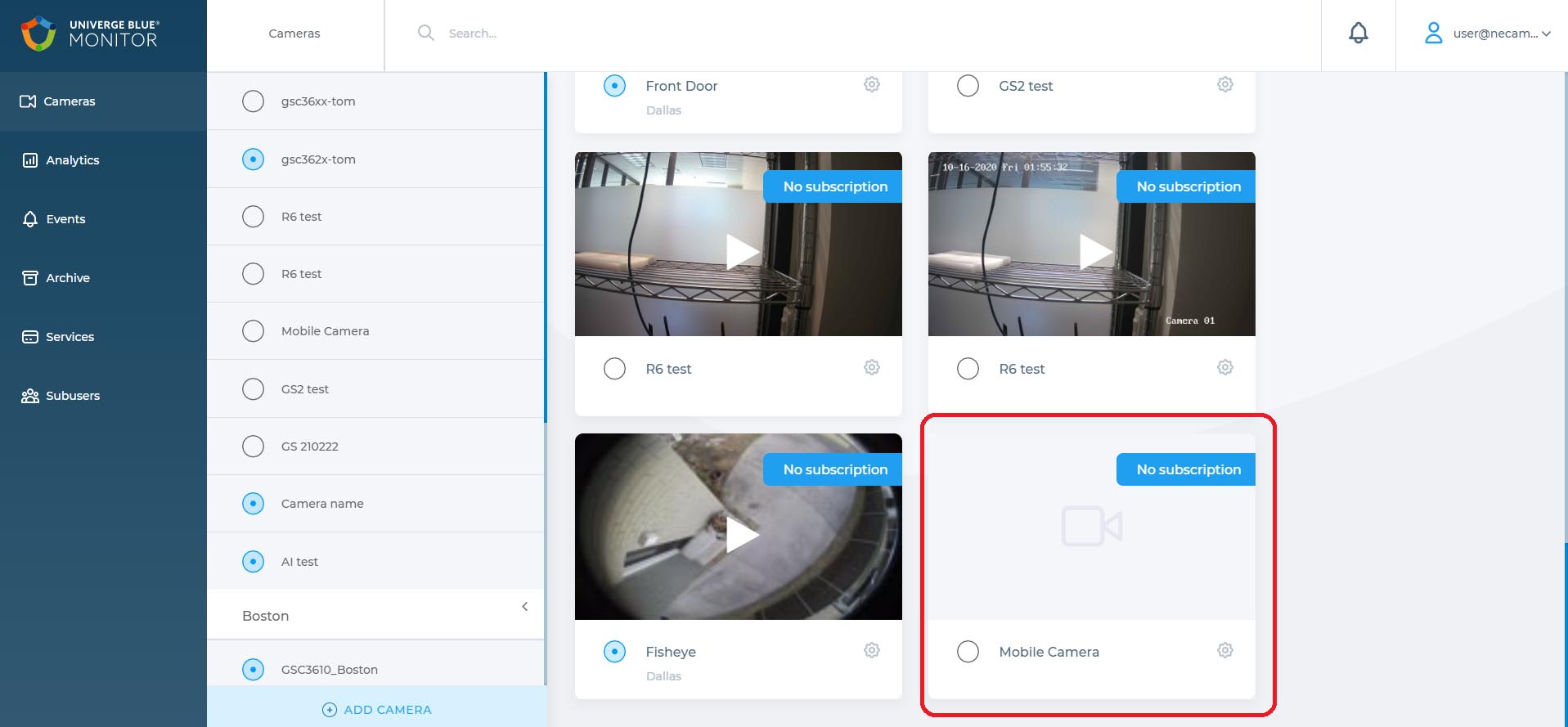 Wherever your location have the ability to capture Live Events and Securely Store them in your Cloud Account
Stream Video from you Cell Phone to the Cloud
View Recorded and LIVE Video in your Web Dashboard just like your other cameras
View Recorded Video in your iOS or Android Applications
Each User Dashboard will have 1 Mobile Account Auto-created

The credentials used to login to your iOS or Android Application will sync your Mobile Stream to your Dashboard
Must attached a Monthly Service Plan to use this feature. You can use the same plans as any other physical security camera under the Service Page- Service Plans