AXIS Setup
AXIS ONVIF Setup – Use these steps if attaching a non-supported AXIS Camera to your Cloud Account. Using Port Forwarding or UPnP can create network Security issues and unstable video streaming as network conditions change.
When you have connected a new camera to your router, you need to open its web interface – just type in the local IP address of your new camera in a web browser – you can find this local IP address (usually in format 192.168.x.x) in your router among other connected devices.
When you have just opened the camera's web interface, you need to activate it first by setting up a password.
Login to the camera using the password and navigate to Settings > System > ONVIF. Here you will need to create a new operator user account: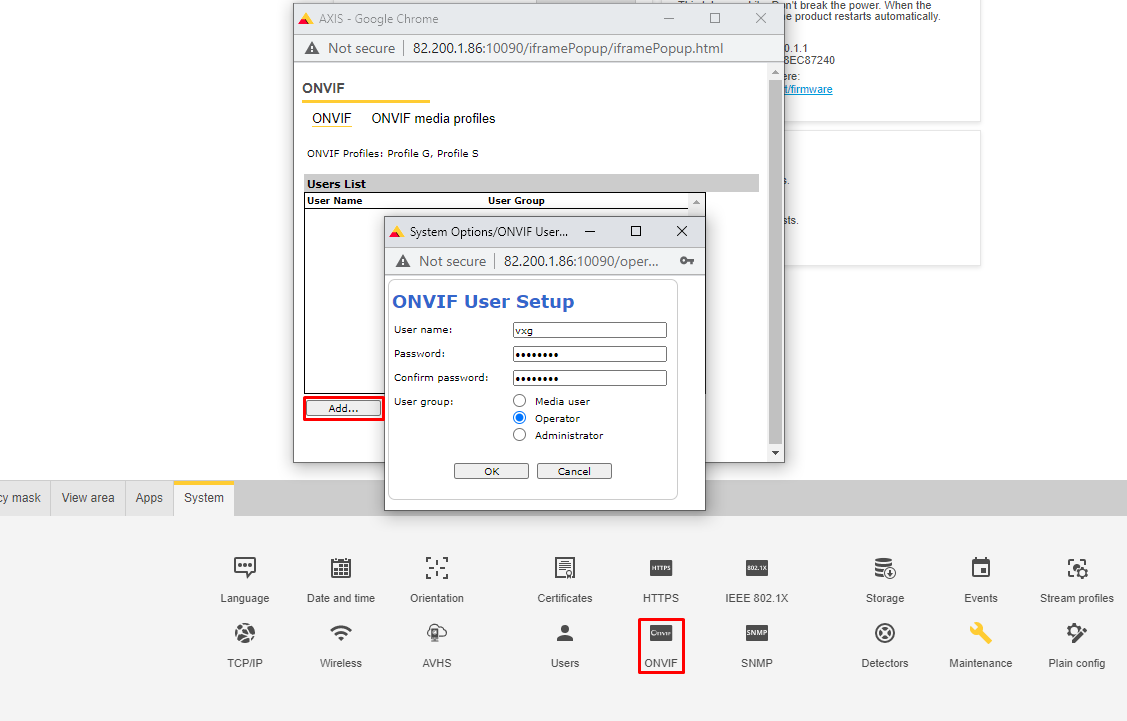 Now you need to enable PTZ controls on the camera – go to System > View area and click 'New'. This will create a new view area with the whole screen selected by default:

Now click at 'View Area 1', enable PTZ and save changes:

Now you need to setup port forwarding on your router – you can find the step-by-step guide for your router on this website. You need to create forwarding rules for HTTP (80) and RTSP (554) ports.
Then go to your account on Cloud User Dashboard and add a new camera: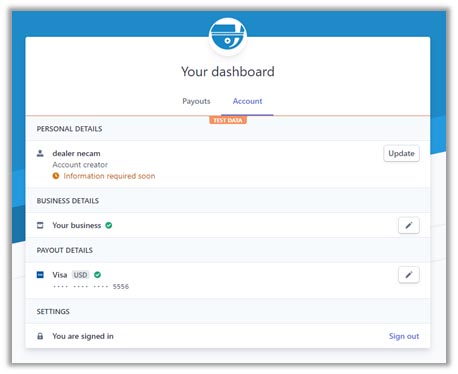 Set the stream parameters – your routers public IP address, HTTP & RTSP ports that you have selected on step 5, username and password of the Onvif user you have created on step 3 (Camera User Name and Password):